We are proud to announce that between January 18-20th, 2020, we will be hosting the 5th annual Capitol Clash: Washington DC HEMA Open! The 2020 DC HEMA Open will feature a number of competitive HEMA tournaments, including:
Longsword
Rapier and Dagger
Sword & Buckler
Singlestick
Target Cutting
Ringen (unarmed)
Armored Combat

We are one of the only major HEMA events that includes Youth and Teen categories to go side-by-side with our tournaments for adults!
The Washington DC HEMA Open 2020 will be held at the luxurious Gaylord National Resort in beautiful National Harbor, Maryland, on January 18-20th, so mark your calendars! As part of the Capitol Clash, an official USA Fencing event and the largest Olympic Sport Fencing youth tournament in the world, the Washington, D.C. HEMA Open provides an incredible opportunity for a tournament on an unprecedented size and scale, at a truly magnificent venue, with highly trained professional staff, to create an unforgettable experience.
CAPITOL CLASH 2020 SCHEDULE - TBA
TOURNAMENT INFORMATION

-Check-in is strictly required once per day by the start time of your first event. Late check-ins will be ineligible to compete.
-Check-in is available for all events for the day starting at 7:30am.
-Tournaments will start approximately 30 minutes after the end of check-in.
-Official tournament rules and equipment requirements are posted (TBA) on the individual event pages.
-Workshops require advanced registration online and check-in will be done at the start of the workshop.

TOURNAMENT FORMAT:
Round 1 - Pool Bouts: Fighters are broken up into smaller groups of people called pools, which will typically consist of about 6-8 fighters. A fighter will face every person in their pools and the results will determine seeding for the direct elimination round. 80-100% of competitors will advance to the elimination round.
Round 2 - Direct Eliminations: The Direct Elimination round consists of a bracket which is a seeded based on competitors results from pools: The top ranked fighter will face the lowest ranked fighter, the second highest rank will face the second lowest rank, etc. Only the winning fighter advances. Eventually the last person left is the champion.
LONGSWORD, RAPIER, SWORD & BUCKLER
-The illustration shows the value of points a competitor scores on a successful attack: A cut to the head is worth two (2) points, and a cut anywhere else is worth one (1) point. A thrust to the head or torso is worth three (3) points, whereas a thrust to the limbs is worth one (1) point.
-A competitor who is able to hit without being hit, and does so with good mechanics, will be awarded a Technical Bonus. The Technical Bonus doubles the amount scored (e.g. a two point attack with a Technical Bonus scores four points). -The amount of Technical Bonus gained will also affect the competitor's ranking.
In the event of a Double Hit, the higher scoring point still wins, but the lower scoring point is subtracted from it. (e.g. Fighter A hits a two point area at the same time Fighter B hits a one point area. Fighter A is awarded one point.) Further, every Double Hit will be recorded and will be tallied against a person's overall ranking. In other words, fighters that intentionally use double hits to win in the short term may find that they suffer in the long-term.
-This scoring system is used for the Longsword, Rapier & Dagger and Sword & Buckler tournaments, however each tournament will have slightly different rules. In particular, it should be noted that for the Rapier & Dagger tournament, only thrusts can score a Technical Bonus. For more information, please see the individual rules of each weapon style listed below (coming soon).
TARGET CUTTING
The Target Cutting tournament will grade competitors on their ability to use proper technique and a sharpened Longsword to cut through targets. Fencing with blunt swords against an opponent might test distance, timing and performance under the pressure of a resisting opponent, but cutting through a target tests a competitors ability to use proper edge alignment, generate appropriate power and isolate physical mechanics that don't occur when not actually cutting through an opponent. The targets will be rolled, soaked straw mats (tatami) as well as suspended hemp rope. This tournament is for ages 18 and up.
RINGEN
The art of Historical Ringen is a form of unarmed grappling that dates back for hundreds of years. The word Ringen is the German word for "wrestling", although the historical version is not quite the same as the modern counterpart. This bare handed form of fighting was trained by nobility and commoners alike, and was used by citizens for self defense, by soldiers who were disarmed, and even for knights in armor. Historically, Ringen was not only trained for "real life" combat, but it was also trained as a highly athletic sport. The sport version of Ringen requires speed, timing, and subtlety, but is also highly exciting to watch. Historically these bare handed martial artists were praised from city to city, and this athletic spirit is what the Washington DC HEMA Open wants to revive in the modern revival of Ringen.
Have Questions?
CONTACT US
📧 EMAIL
info@dchema.com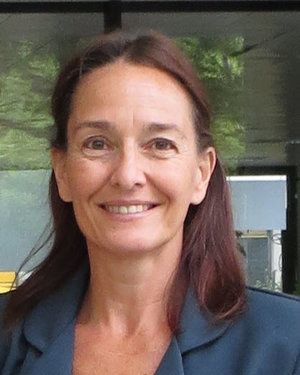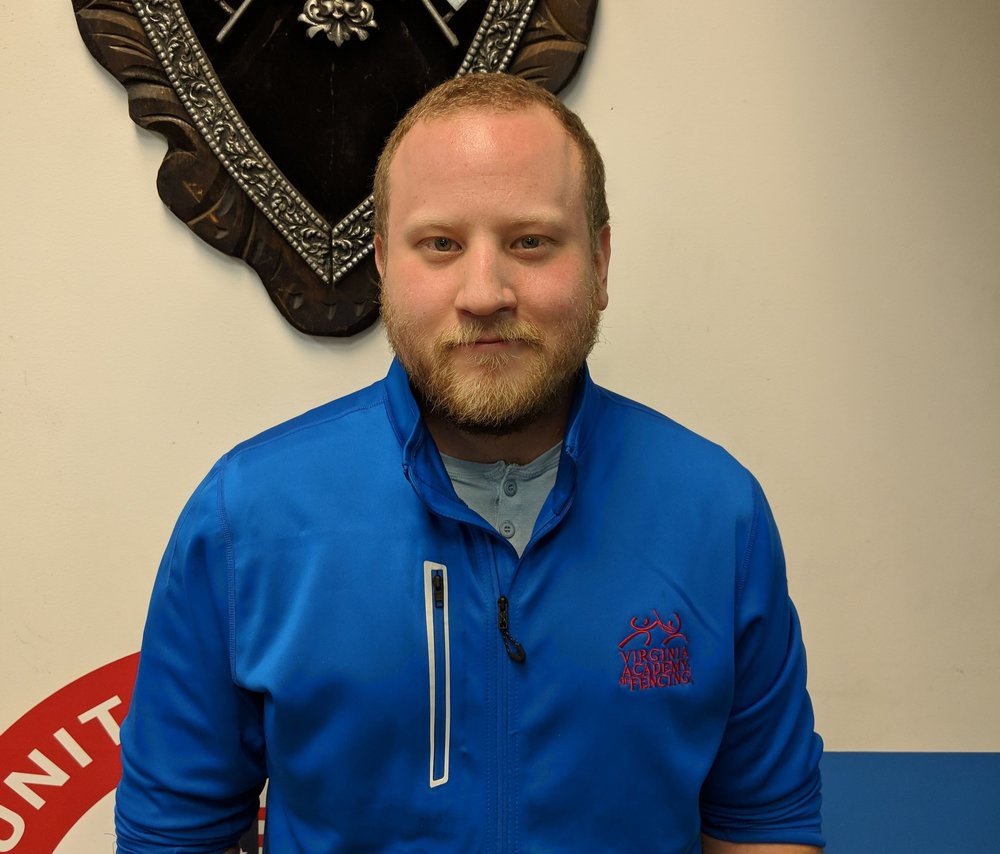 2019 Capitol Clash DC HEMA
2019 Champions & Medalists
Longsword - Adult
Champion - Mckenzie Ewing Atlanta Freifechters
Silver Medalist - Jayson Barrons DHFA
Bronze Medalist - Ties Kool HVN
4th Place - Jeff Kim NYHFA
5th Place - Alexander Kitaev MKDF
6th Place - Nathan Grepares Sword to Sword
7th Place - Zach Showalter RKDF
8th Place - Joseph Lilly CKDF/VAF
Longsword - Teen
hampion - Anson Tran VAF
Silver Medalist - Forest Gonia VAF
Bronze Medalist - Daniel Heitz VAF
4th Place - James Bugeaud VAF
5th Place - Matthew Bugeaud VAF
6th Place - Andrew Luster VAF
7th Place - Alex Hedda VAF
8th Place - Morgan Gill Sword to Sword
Longsword - Women
Champion - Mariana Lopez Rodriguez VAF
Silver Medalist - Elena Hutchinson CKDF
Bronze Medalist - Leanne Gonzalez-Singer NYHFA
4th Place - Robyn Alman Athena School of Arms
5th Place - Megan Pajski TSG
6th Place - Ashley Vogt MEMAG
7th Place - Dana Dougherty MEMAG
8th Place - Iman Muttardy VAF
Singlestick
Champion - Nathaniel Walsh VAF
Silver Medalist - Ties Kool HVN
Bronze Medalist - Joe Lilly VAF/CKDF
4th Place - Richard Shepro VAF
5th Place - Chris Dyer CKDF
6th Place - Noah Hanssen MKDF
7th Place - Dennis Yau VAF
8th Place - Thomas Pifer Atlanta Freifechter
Rapier & Dagger - Adult
Champion - Francesco Loda Academia Romana D'Armi
Silver Medalist - Ties Kool HVN
Bronze Medalist - Mckenzie Adlai Ewing AFF
4th Place - Alexander Kitaev MKDF
5th Place - Joe Lilly VAF/CKDF
6th Place - Nathan Grepares Sword to Sword
7th Place - Monica Gaudio SCA
8th Place - Airrion Scott MASHS
Rapier & Dagger (Teen)
Champion - Anson Tran VAF
Silver Medalist - Zach Dutke VAF
Bronze Medalist - Forest Gonia VAF
4th Place - Daniel Heitz VAF
5th Place - Caleb McCree VAF
6th Place - Kirill Bezpalenko VAF
Sword & Buckler - Adult
Champion - Peter Przanowksi Charlottesville HEMA
Silver Medalist - David Rowe VAF
Bronze Medalist - Isaiah Baden-Pane MKDF/MASHS
4th Place - Joe Lilly CKDF/VAF
5th Place - Brian Caswell SCA
6th Place - Daniel Daugherty VAF
7th Place - Joe Ceirante Ritterkunst Fechtschule
8th Place - Austin Straub MEMAG
Sword & Buckler - Teen
Champion - Anson Tran VAF
Silver Medalist - Daniel Heitz VAF
Bronze Medalist - Forest Gonia VAF
Team Competition
Champions - Dagi' Honor Guard (Nathan Grepares, David Rowe, Devon Boorman)
Silver Medalists - Team Mimosa (Isiah Baden Payne, David Biggs, Brian Caswell)
Bronze Medalists - Hype Guard (Brad Smith Mckenzie Ewing, Thomas Pifer)
Ringen – Open
Champion - David Rowe VAF
Silver Medalist - Doug Perritt VAF
Bronze Medalist - Jason Pajski TSG
Ringen - U 130
Champion - Theodore Jones
Silver Medalist - Mariana Lopez VAF
Ringen - U 150
Champion - Iman Muttardy VAF
Silver Medalist - Kiana Shurkin
Bronze Medalist - Theodore Jones
Ringen - U 170
Champion - Mckenzie Adlai Ewing Atlanta Freifechter
Silver Medalist - Nathan Grepares Sword to Sword
Bronze Medalist - James Darling VAF
Ringen - U 190
Champion - Ties Kool HVN
Silver Medalist - Eddy Louis Forte Sword Play
Bronze Medalist - Joe Lilly VAF/CKDF
Ringen - U 210
Champion - David Rowe VAF
Silver Medalist - Larry Lillard CKDF
Bronze Medalist - John Durish CKDF
Target Cutting
Champion - Jeff Kim NYHFA
Silver Medalist - David Rowe VAF
Bronze Medalist - Eric Avila CKDF
4th Place - Peter Concannon NYHFA
5th Place - Ties Kool HVN
6th Place - Kevin Spencer UNAFFILIATED
7th Place - Sihong Fu Academie Duello
8th Place - Joe Lilly VAF/CKDF
Thanks to Matt and Omar for taking photos
A special thank you to our 2019 Capitol Clash 2019
HEMA SPONSORS